Integral claw hammer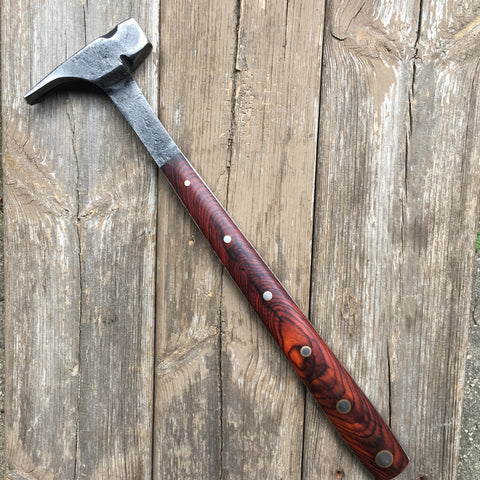 Integral claw hammer, meaning the head, and the handle were all forged from one piece of steel. It weighs in at 40 ounces, total weight. Forged from 4140 for toughness, it carries beautifully figured cocobolo hardwood scales. Set with bronze and steel pins to really set it off. 
While this hammer is fully functional, It's thinner cross sectioned handle would not be the best suited to framing work. It would make a nice finish hammer for projects around the house, or hanging on your shop wall when not in use. 
---
More from this collection