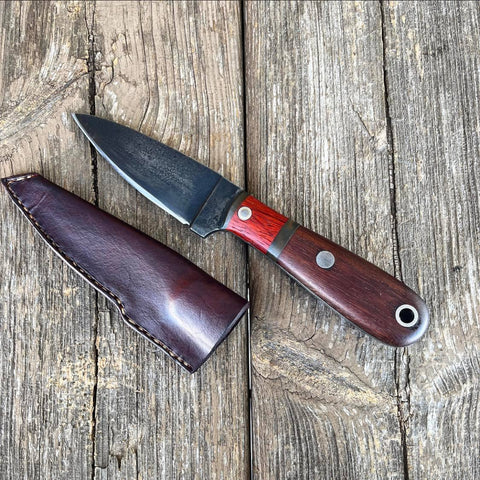 Camp/hunting knife, forged from 5160. Blade has been polished and then cold blued and slightly antiqued. 3.5" long edge, and just under 1.25" wide blade. 
The handle is Indian ebony (which will darken over time), and two buffalo horn spacers sandwiching a piece of a padauk. 
Comes with a simple leather pocket sheath. 
---
More from this collection