1 pound decorated cross pein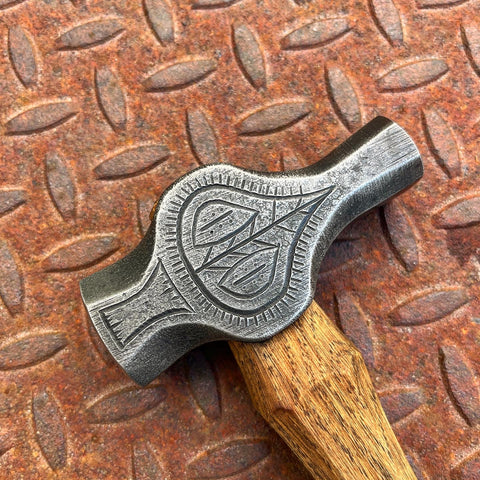 Weighing in at 1 pound, this cross pien hammer would be excellent for bench work; riveting, planishing, straightening and forming work. Because the pein is wide and generously crowned it would also excel for light forging work, and forging non ferrous materials.
Is is hung on a 14.5" octagonal handle. The bottom half has been flame blackened and oiled to better seal it. It carries a purpleheart wedge in the eye.
---
More from this collection