1.75 pound decorated cross pein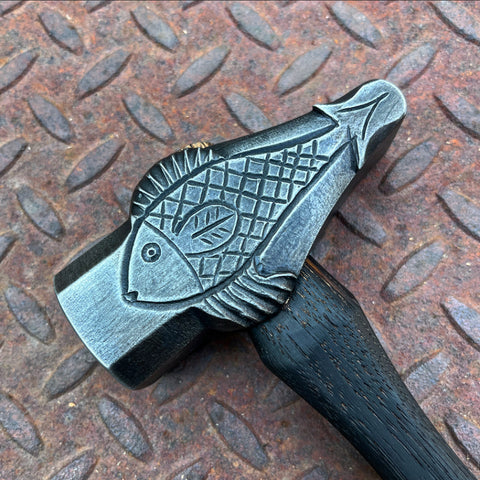 Weighing in at 1.75 pounds, this cross pein is a bit different from what I normally make. Decorated with a 'live' fish on one side, and a 'dead' fish on the other. This weight of hammer would be good for forge work, as well as a bench hammer. 

Is is hung on a 15" hickory handle. The top half is octagonal, transitioning ot oval near the bottom. The bottom half has been flame blackened and oiled to better seal it. It carries a purpleheart wedge in the eye.
---
More from this collection