1 pound decorated ball pein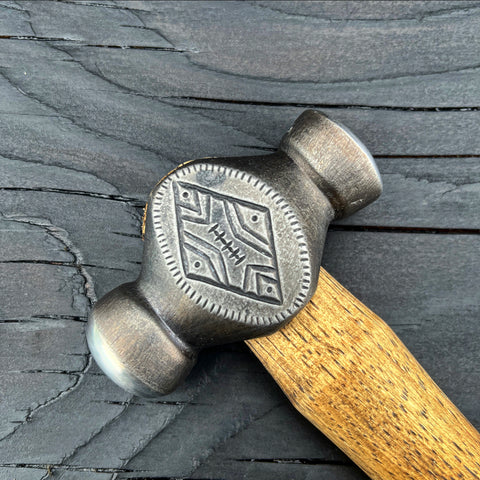 Here's a smaller decorated ball pein hammer. Weighing in at 1 pounds it has a domed face, and a crowned flat face. It would be useful for riveting, straightening, plannishing, doming, and light forming work, as well as other tasks with non ferrous metals.
The handle I made for this one is of 13.5" and has a wider bottom end, making it easy and comfortable to grip for repetitive work. It has been flame blackened and oiled to better seal it.
---
More from this collection