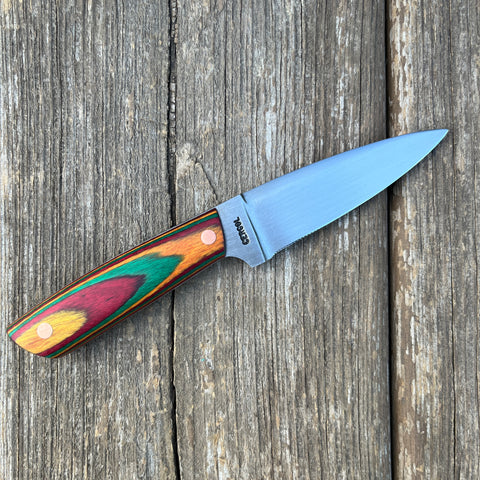 Forged from 1084, this knife has a 3" long blade that is 7/8" wide. It's slender blade makes it easy to pack, and good for skinning and light camp chores. 
The handle scales are multi colored micarta. It carries two copper pins 
A leather pocket sheath can be made for this for an additional $40, or a belt sheath for $50.  
---
More from this collection